:: Home
:: About Our Pastor
:: Statement of Faith
:: Statement of Doctrine
:: Family Life Ministries
:: Additional Ministries
:: P.E.A.C.E./ S.T.O.M.P. Ministries
:: Photo Gallery
:: Sermons
:: Guestbook



Trinity Christian Church
21805 Woodruff Rd.
Rockwood, MI 48173
(734) 379-6822

admin@trinitycc.us



Sunday School
Sundays 10:00 am

Worship Service
Sundays 11:00 am

Bible Study
Wednesdays 7:00 pm

Men's M.I.G.H.T. Meetings
Varies from month to month

Women's F.A.I.T.H. Meetings
1st Thursday of the month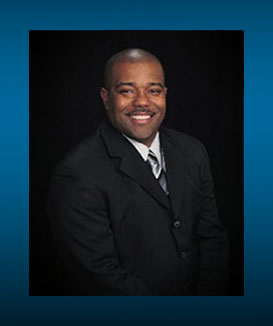 Meet Pastor Rodney D. Wade
"Then the LORD put forth his hand, and touched my mouth. And the LORD said unto me, Behold, I have put my words in thy mouth. See, I have this day set thee over the nations and over the kingdoms, to root out, and to pull down, and to destroy, and to throw down, to build, and to plant." ~ Jeremiah 1:9-10

Pastor Rodney D. Wade was born and raised in Burlington, NC. He graduated from Cummings High School in 1986 and from North Carolina State University in 1991. He moved to Michigan in 1991 and worked as a manager for Goodyear Corporation until 1997. He answered the Lord's call to preach the gospel in 1997 and obediently left his career with Goodyear. He was licensed on March 29, 1998 by the Southern Baptist Association and ordained on July 24, 1999 by the World Christian Association. He received his religious training from Detroit Theological Seminary.

He is strongly convinced that before he was born- God knew him; before he came out of the
womb-God sanctified him and appointed him as a prophet unto the nations. He served as Youth Pastor at Temple of Faith Baptist Church for 2 years. Then answering the Lord's call again he moved to Flat Rock and planted Trinity Christian Church on March 17, 2000. Along with Trinity came the formation of two powerful support groups: a women's healing and support group called F.A.I.T.H. –"Friendship And Inspiration Through HIM" led by his faithful wife and first lady- Sharon; and a men's support group called M.I.G.H.T. ---"Men In God's Hands Together". He has also been selected as the chaplain on call for Huron Township.
And he has worked with the police department, school districts, and city officials to make a difference in the lives of hurting people. More importantly, he has made it a point to preach the gospel to the poor as he brings the good news of Christ setting the captives free. Most recently, the Lord has blessed his ministry with many signs & wonders. Numerous miracles and healings have taken place as the power of the Holy Spirit flows through and operates freely. Pastor Wade has been anointed to preach and teach to all NATIONS as he has ministered to hundreds of souls regardless their race, creed or religious affiliation. This man of courage and believer of miracles is none other than Pastor Rodney D. Wade. He resides in Flat Rock, Michigan with his wife Sharon and their three children (Moriah, Rashard and Pierre).